Schools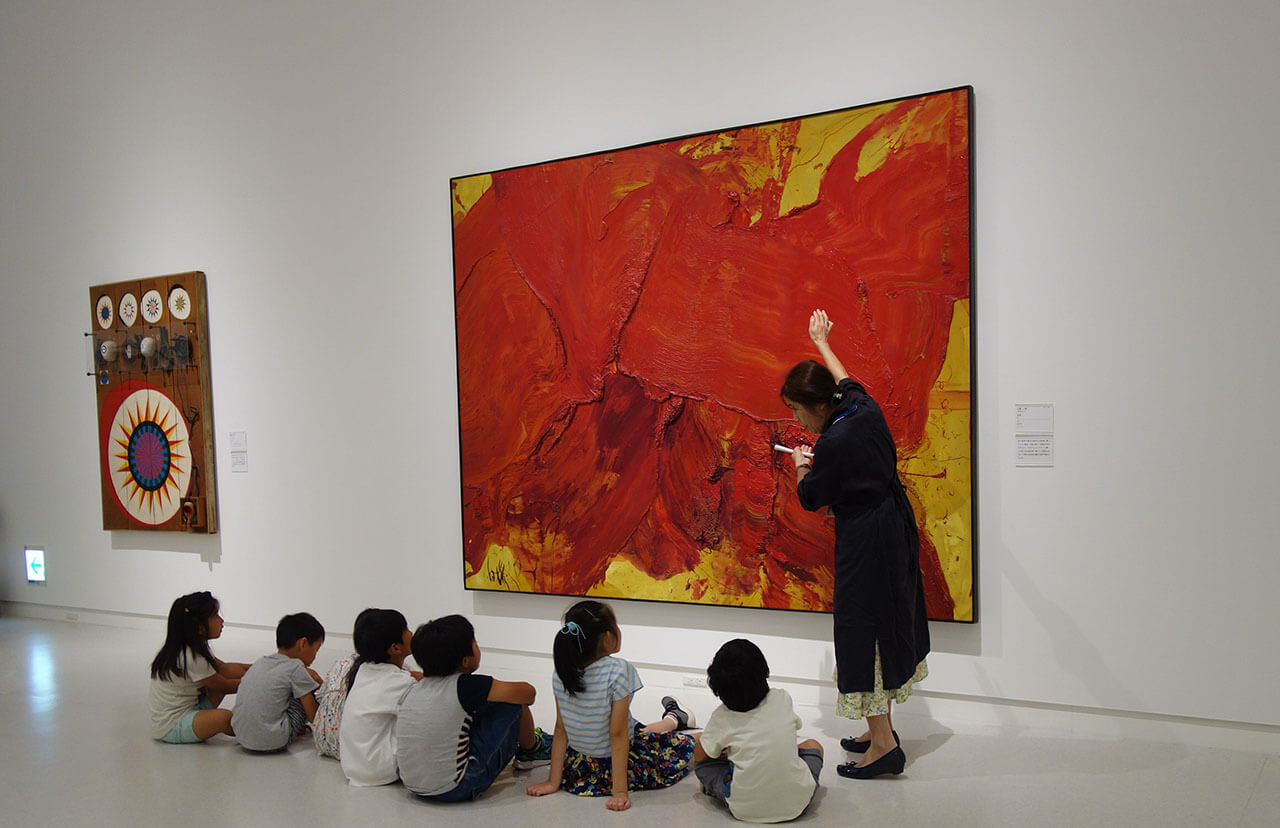 School Tours
Tours guided by volunteers in the Collection Galleries are available to nursery schools, kindergartens, elementary and junior high schools.
Children and students are encouraged to have dialogues with volunteer guides while viewing exhibits together. This assists young people in comprehending the art they view.
Guided tours are operated at a pace appropriate to the group of children.
We always welcome students from art classes or for extracurricular study, etc.