Museum Shop
The Museum Shop is located in the entrance lobby on the 1st floor. Available here are a variety of merchandise, including the museum's original goods designed in the motifs of the Museum's artworks, exhibition catalogs, goods produced by local creators, and Fukuoka's traditional crafts, such as Takatori Ware products, Hakata-ori textile products and Hakata dolls. Also available here are goods suitable as gifts and mementos of your trip to Fukuoka. Please feel free to drop by.

Hours
9:30 a.m. – 5:30 p.m
Fri. and Sat. from Jul. to Oct. 9:30 a.m. – 8:00 p.m.

Closed
The Museum Shop is closed when the museum is closed. See "Hours and Admission."

Fukuoka Art Museum Collection Catalogs and Exhibition Catalogs
Our collection catalogs and catalogs of past exhibitions held at the museum (if they are in stock) are sold in the Museum Shop. Some of them can be purchased online.
(Museum Collection Catalogs) (Exhibition Catalogs)
Fukuoka Art Museum Online Shop
http://fukuoka-art-museum.shop/
Fukuoka Art Museum's Original Goods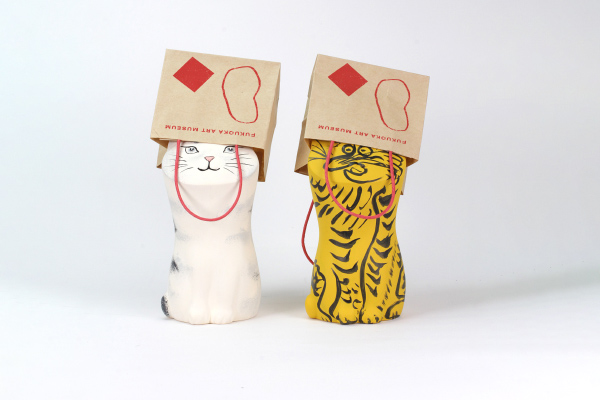 "Luck-capped Cat"
(Fuku-kaburi Neko)
¥4,300/item[tax included]
Have a "luck-capped cat" (fuku-kaburi neko) in your home with this delightful figurine blending art and traditional craftsmanship. This cat is based on an artifact in the Fukuoka Art Museum, and was painted by the Hakata dollmaker, Taro Osoegawa.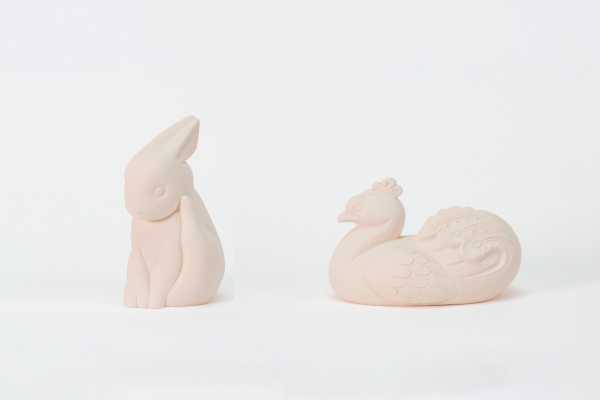 The Colorful Road to Becoming a Master Dollmaker
¥1,650/item[tax included]
Anyone, from child to adult, can readily try their hand at painting unglazed pottery Hakata dolls. The Hakata Doll Factory has been going for over a century, and has been creating and overseeing the production of Nakamura dolls. Create your own original Hakata doll, freely using your favorite colors.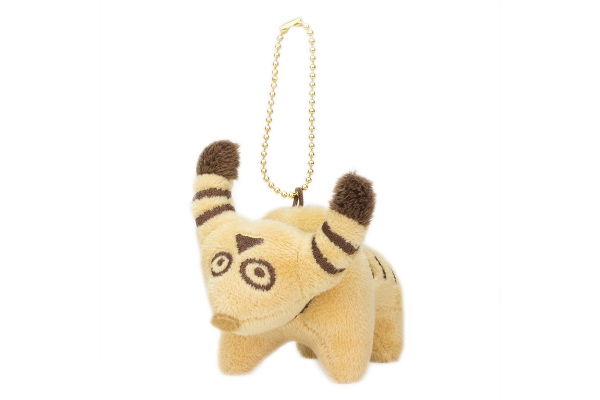 Kobuushi-kun: ball chain mascot
¥880[tax included]
A lucky charm of dumb innocence. Kobuushi-kun is a clay zebu figurine. It was created about 4,000 years ago, the focus of prayers for blessings on the people. Since ancient times in India and elsewhere, the zebu has been considered a sacred animal, to be taken special care of.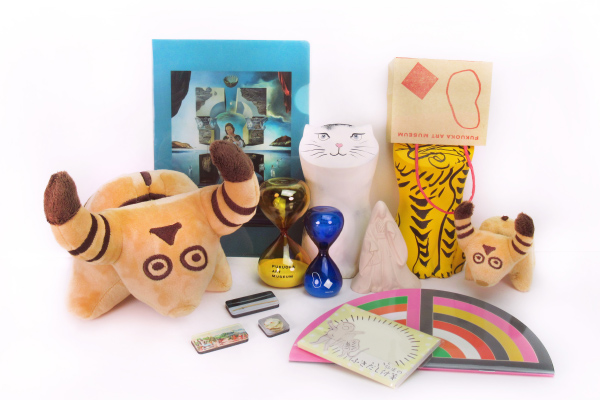 Many other original goods are also available.
You can also purchase the Fukuoka Art Museum's original goods from the online shop.